HUMANITARIAN AID FOR FLOOD VICTIMS IN SERBIA @ 18 May 2014 01:07 PM
---
May 17, 2014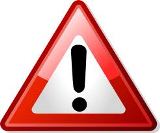 On behalf of the Serbian Government and Ministry for Foreign Affairs of the Republic of Serbia we most kindly invite you to send your contributions and support Government's efforts to reduce the consequences of the tragic floods. Your respective material contribution can be delivered to our Embassy. The organisation of the Red Cross of Serbia has informed that at the moment there is an urgent need for the following items: mattresses, bed linens, bunk beds, dippers for children and adults, socks, underwear, clothes for children, torches/flashlights, batteries for torches, toiletries (soaps, toilet papers, paper towels, toothbrushes, toothpastes, etc...), asepsol 5P, ribber boots...
For the donations of medicines and medical equipment please contact the Embassy.
We are very appreciative to those who already offered their help and expressed their solidarity with Serbian people.

For the purpose of financial contributions for our citizens affected by the catastrophic floods in Serbia the Embassy opened special account - DENIZBANK TRANSFER DETAILS:
Beneficiary's bank: DENİZBANK MEŞRUTİYET ŞUBESİ
Beneficiary's name: SIRBİSTAN BÜYÜKELÇİLİĞİ ANKARA
Beneficiary's account number: 1685-7560881-351
Beneficiary's IBAN number: TR58 0013 4000 0075 6088 1000 05
Currency code: TRY
Your humanitarian aid in USD and EURO can also be paid directly to the Ministry of Finance of the Republic of Serbia, to the account no. 01-504619-100193230-000000-0000 – Ministarstvo finansija – Uprava za trezor, Beograd – EBAN code - RS35908504619019323080, using following payment instructions: http://mfa.rs/uplata_deviza.pdf
Financial aid can be deposited through PayPal service, to the account floodrelief@gov.rs, which is specifically designated for humanitarian aid. Instructions for payment here http://www.floodrelief.gov.rs/eng/ (Note – donations via SMS service to the number 1003 can be sent ONLY from phone numbers registered to the mobile operators in Serbia)
Information for the carriers of humanitarian aid - due to the state of emergency, the transport of humanitarian aid to flooded regions is excluded from the regime of bilateral and multilateral agreements, meaning that that vehicles carrying aid will be crossing the Serbian borders without international transport permits and in priority procedure, with the obligation to present customs certificate issued by the Embassy or Consulate General.
---